Welcome to the North Valley SDA Church in Roanoke, VA. We are a Christian community and would love to have you join our family. To learn more about what we believe you can visit our About Us page. Please join us for Bible study, worship, and prayer.
Verse of Encouragement
Join Us This Saturday
Service times:
Sabbath School: 10:00 am
Worship Service: 11:00 am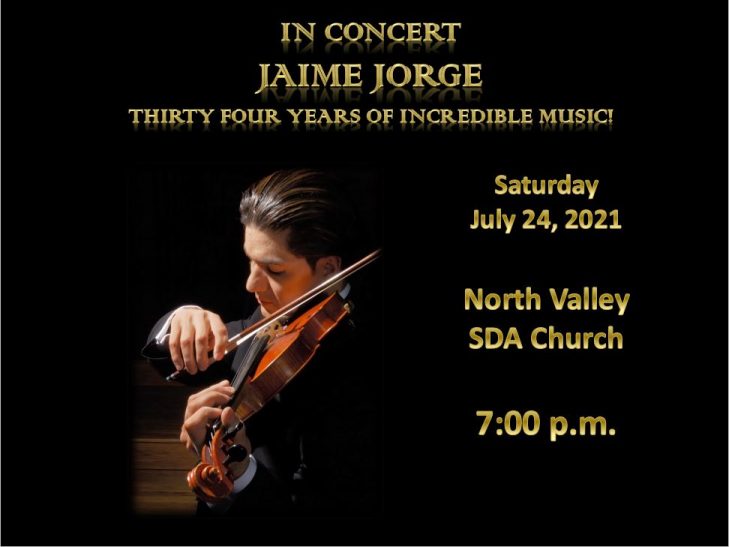 The Jaime Jorge concert will only be offered presented live in person at the church with him present, but not live online.
View our weekly church bulletin for every Sabbath at the Bulletins page.
Every Weds Evening, 6pm
Weekly Bible Study at the church can be viewed by live streaming online.
Every Sabbath online streaming of Sabbath School
Adult Sabbath School streams live every Sabbath and can now be attended in person on Saturday mornings from 10am to 11am.
Every Sabbath online streaming of our worship service
Worship Service will follow after Sabbath School at 11am.
Health Seminar
Boost Covid Immunity Flyer